Gardentop Metal Outdoor Staircase with Perforated Treads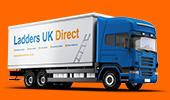 | Delivery Option | Delivery Time | Price |
| --- | --- | --- |
| FREE Delivery | 3-5 Days | £0.00 |
| Next Day Delivery | 1 Day | N/A |
Specifications
Scroll to see more >
| Product Code | No of Treads | Min Floor to Floor Height | Max Floor to Floor Height | Total Going | Tread Depth | Tread Thickness | Price |
| --- | --- | --- | --- | --- | --- | --- | --- |
| 5081056 | 2 | 0.36m | 0.44m | 0.44m | 220mm | 40mm | £469.00 |
| 5081057 | 3 | 0.54m | 0.66m | 0.66m | 220mm | 40mm | £577.00 |
| 5081058 | 4 | 0.72m | 0.88m | 0.88m | 220mm | 40mm | £684.00 |
| 5081059 | 5 | 0.90m | 1.10m | 1.10m | 220mm | 40mm | £792.00 |
| 5081060 | 6 | 1.08m | 1.32m | 1.32m | 220mm | 40mm | £899.00 |
| 5081061 | 7 | 1.26m | 1.54m | 1.57m | 220mm | 40mm | £1,007.00 |
| 5081062 | 8 | 1.44m | 1.76m | 1.76m | 220mm | 40mm | £1,114.00 |
| 5081063 | 9 | 1.62m | 1.98m | 1.98m | 220mm | 40mm | £1,222.00 |
| 5081064 | 10 | 1.80m | 2.20m | 2.20m | 220mm | 40mm | £1,330.00 |
| 5081065 | 11 | 1.98m | 2.42m | 2.42m | 220mm | 40mm | £1,437.00 |
| 5081066 | 12 | 2.16m | 2.64m | 2.64m | 220mm | 40mm | £1,545.00 |
Features
| | |
| --- | --- |
| Material: | Steel |
| Use type: | Outdoor |
| | |
| --- | --- |
| Max Point Load: | 200kg |
| Max Surface Load: | 700kg |
Outdoor Staircase - Product Description:
This straight-flight outdoor staircase has a clean, modern design with steel side panels. The weather-resistant steel steps allow easy access between two levels of your outdoor space.
Available with 2 to 12 treads

Choose from two different tread widths: 80cm and 100cm

Weather resistant

Safe to use, even when it's wet outside

Elegant design with clean lines

Safe treads in perforated hot-dip galvanized steel sheets

Strong and stable outdoor staircase, tested for up to 700kg

Total load and maximum point load of 200kg

Complies with current European building standards (EN 1991 and EN 1993)

Available with our without handrail
Gardentop is a metal staircase that's specifically designed for outdoor use. It's ideal for connecting your home to your garden, your balcony to the ground floor, or two separate levels of a multi-level garden.
This metal outdoor staircase features hidden screws and fixings for a smooth, seamless finish.
Documentation & Downloads