Discount ladders for tradesmen
Register with Ladders UK Direct and enjoy the following trade discounts...
5% off any order (1-9 Units)
10% off when you buy 10+ of the same product
15% off when you buy 20+ of the same product
Call
01446 789538
to learn more about the benefits of a
Ladders UK Direct trade account!
FREE Delivery on all orders
To UK mainland
Up to 15% discount on orders
Save with quantity price breaks
Next day replacements
Contact us to arrange delivery

Rates as "Great"
Read our Trustpilot reviews
Why register a trade account?
If you frequently purchase ladders and other height access equipment for your business, it's well worth setting up a Ladders UK Direct trade account so that you can save money on future orders.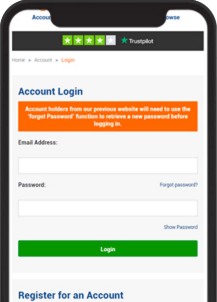 5% discount for all tradespeople
All of our trade customers receive a standard 5% discount. This discount applies to ALL future purchases – just log into your trade account and save money every time you buy from us!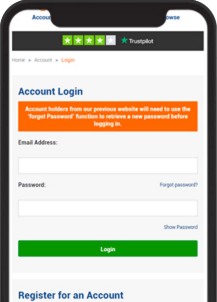 Review your past purchases with ease
You can log into your Ladders UK Direct trade account at any time and see all the previous purchases you've made. This makes it easy to review what you've spent and place repeat orders when necessary!
Save even more when you buy in bulk!
Trade customers who purchase 10 or more of the same product are entitled to additional discounts on top of the standard 5% reduction. Here's what we offer:
SAVE 10%
When you buy 10+ of a single product
SAVE 15%
When you buy 20+ of a single product
Ladders & Work Platforms from Ladders UK Direct
Here at Ladders UK Direct, we supply a huge range of ladders for tradespeople – and at very competitive prices. Our product range includes: