Step Stools
2 Product(s)
Step stools are ideal for providing a little extra height in a home or professional setting! So, whether you're having trouble reaching the top shelf in your kitchen, or you're looking for a folding step ladder for the workplace, we've got you covered.
Browse our selection of folding step stools and step stools.
Here at Ladders UK Direct, we offer a variety of step stools including folding step stools, kick steps, and more.
They're super lightweight yet durable, allowing them to be both easy to carry around and sturdy enough for a wide variety of uses.
Choose from up to 3 different tread options to suit you.
FREE delivery 3-5 days.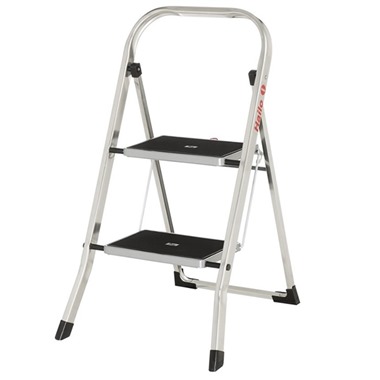 Hailo K30 Folding Step Stools
No. Treads: 2 - 3
No. Options: 2
Use Type: Domestic
Max Load: 150kg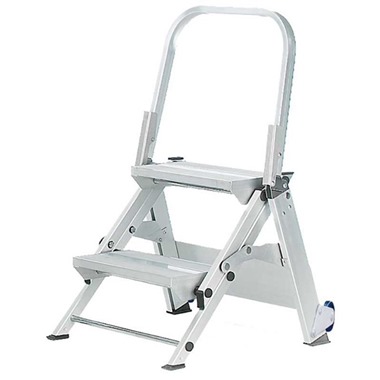 Easy Slope Aluminium Folding Leader Steps
No. Treads: 2 - 4
No. Options: 3
Use Type: Trade
Why choose our step stools?
Small in stature but sturdy in structure, our step stools are a convenient addition to any home or workplace. Elevating you off the floor enough to grasp something just out of reach, our step stools are commonly found in kitchens, shops, and offices.
Our step stools can be easily moved around to your desired location, and when you're finished, they can be simply folded away. Our step stools are so streamlined that they'll take up next to no space in your store cupboard!
Be sure to check the height and maximum load of your chosen step stool before you buy. If you have any questions about our step stools, don't hesitate to get in touch.
Are step stools safe?
Yes. Using a step stool to reach for things above your head is a lot safer than standing on something like a chair or balancing on a windowsill.
Our sturdy step stools are designed to take your weight and remain balanced on even ground. Our folding step stools are also much easier to move around the home than a bulky chair or table.
We always reccommend taking the relevant safety precautions before working at height.