Boss Ladderspan 3T Scaffold Tower (Single Width)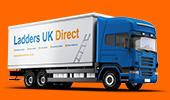 | Delivery Option | Delivery Time | Price |
| --- | --- | --- |
| FREE Delivery | 5-7 Days | £0.00 |
| Next Day Delivery | 1 Day | N/A |
Specification
Scroll to see more >
| Product Code | Tower Width | Tower Length | Platform Width | Platform Length | Max Platform Height | Max Working Height | Price |
| --- | --- | --- | --- | --- | --- | --- | --- |
| 32252200 | 0.85m | 1.80m | 600mm | 1.80m | 1.20m | 3.20m | £916.00 |
| 32352200 | 0.85m | 1.80m | 600mm | 1.80m | 1.70m | 3.70m | £1,081.00 |
| 30152200 | 0.85m | 1.80m | 600mm | 1.80m | 2.20m | 4.20m | £1,442.00 |
| 30252200 | 0.85m | 1.80m | 600mm | 1.80m | 2.70m | 4.70m | £1,798.00 |
| 30352200 | 0.85m | 1.80m | 600mm | 1.80m | 3.20m | 5.20m | £1,880.00 |
| 30452200 | 0.85m | 1.80m | 600mm | 1.80m | 3.70m | 5.70m | £2,078.00 |
| 30552200 | 0.85m | 1.80m | 600mm | 1.80m | 4.20m | 6.20m | £2,135.00 |
| 30652200 | 0.85m | 1.80m | 600mm | 1.80m | 4.70m | 6.70m | £2,709.00 |
| 30752200 | 0.85m | 1.80m | 600mm | 1.80m | 5.20m | 7.20m | £2,790.00 |
| 30852200 | 0.85m | 1.80m | 600mm | 1.80m | 5.70m | 7.70m | £2,987.00 |
| 30952200 | 0.80m | 1.80m | 600mm | 1.80m | 6.20m | 8.20m | £3,045.00 |
| 31052200 | 0.85m | 1.80m | 600mm | 1.80m | 6.70m | 8.70m | £3,401.00 |
| 31152200 | 0.85m | 1.80m | 600mm | 1.80m | 7.20m | 9.20m | £3,482.00 |
| 31252200 | 0.85m | 1.80m | 600mm | 1.80m | 7.70m | 9.70m | £3,909.00 |
| 31352200 | 0.85m | 1.80m | 600mm | 1.80m | 8.20m | 10.20m | £3,966.00 |
| 31452200 | 0.85m | 1.80m | 600mm | 1.80m | 8.70m | 10.70m | £4,093.00 |
| 31552200 | 0.85m | 1.80m | 600mm | 1.80m | 9.20m | 11.20m | £4,175.00 |
| 31652200 | 0.85m | 1.80m | 600mm | 1.80m | 9.70m | 11.70m | £4,372.00 |
| 31752200 | 0.85m | 1.80m | 600mm | 1.80m | 10.20m | 12.20m | £4,430.00 |
| 31852200 | 0.85m | 1.80m | 600mm | 1.80m | 10.70m | 12.70m | £4,786.00 |
| 31952200 | 0.85m | 1.80m | 600mm | 1.80m | 11.20m | 13.20m | £4,867.00 |
| 32052200 | 0.85m | 1.80m | 600mm | 1.80m | 11.70m | 13.70m | £5,065.00 |
| 32152200 | 0.85m | 1.80m | 600mm | 1.80m | 12.20m | 14.20m | £5,123.00 |
See Full Specification Table
Hide Full Specification Table
Features
| | |
| --- | --- |
| Material: | Aluminium |
| Max Load: | 275kg |
| Use type: | Heavy Duty |
| | |
| --- | --- |
| Certified to: | BSEN1004:2004 |
| Guarantee: | 1 Year Guarantee |
| Stabilisers: | Yes |
Boss Scaffold Tower - Product Description:
Boss Ladderspan is the market-leading scaffold tower system for professional users. Boss access towers are manufactured using state-of-the-art technology to offer consistent quality.
Key Features:
Rigid and robust construction

Integral ladders with 0.25m climb rung spacing and 0.5m frame rung spacing for safe and comfortable access

Ribbed rung tubing for increased grip

3T (Through The Trapdoor) build method

Safety certification: BS EN1004:2004

Platform size: 1.8m x 0.60m
Sturdy and Reliable:
You can rely on the Boss Scaffold Tower to be a safe and sturdy platform. With a maximum load of 275kg, it can manage impressive loads without compromise. It's certified to BSEN1004:2004 standards, which tells you that it can be relied upon.
Height Variety:
The Boss Scaffold Tower comes with a wide variety of different of different maximum platform heights and working heights. With over 23 different height variations ranging from 1.20m – 12.20m (max platform height) and 3.20m – 14.20m (max working height) there's an option for everyone.
3T System:
This tower uses the 3T (Through The Trapdoor) build method so the operator can assemble the system in the trapdoor of the platform.
Also available: Boss Double Width Scaffold Tower