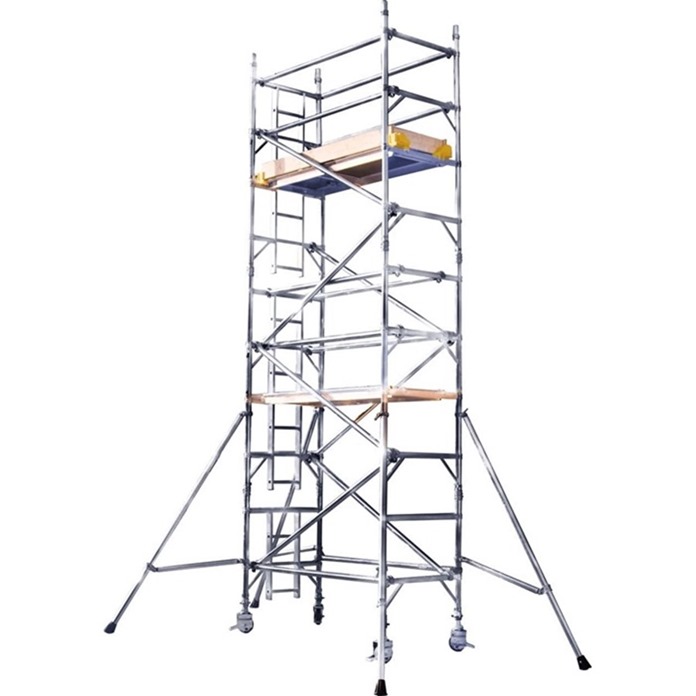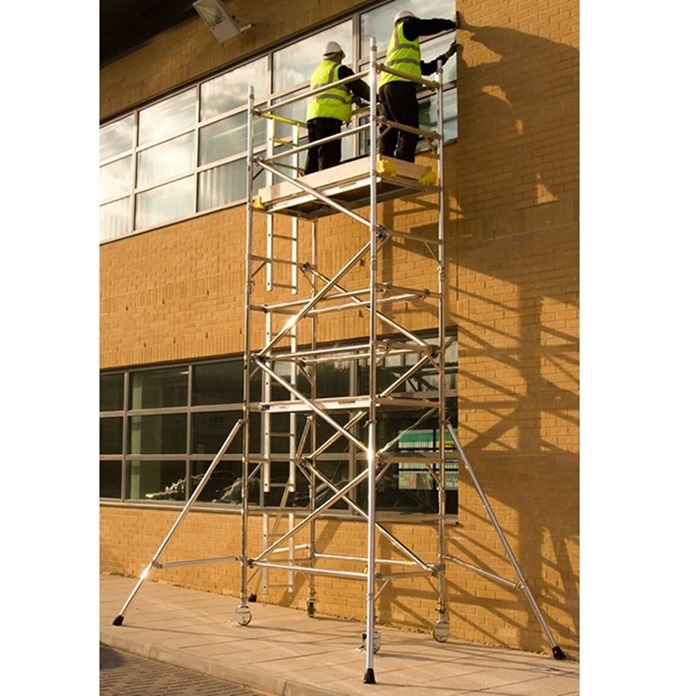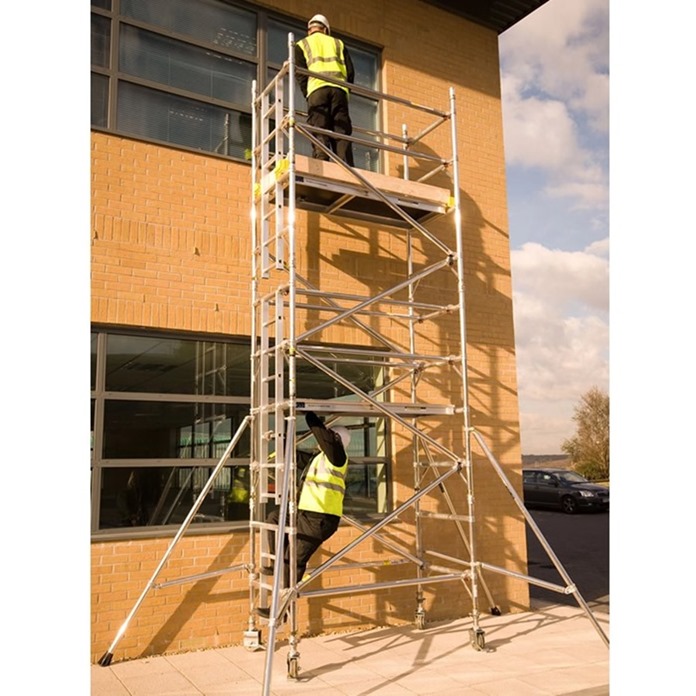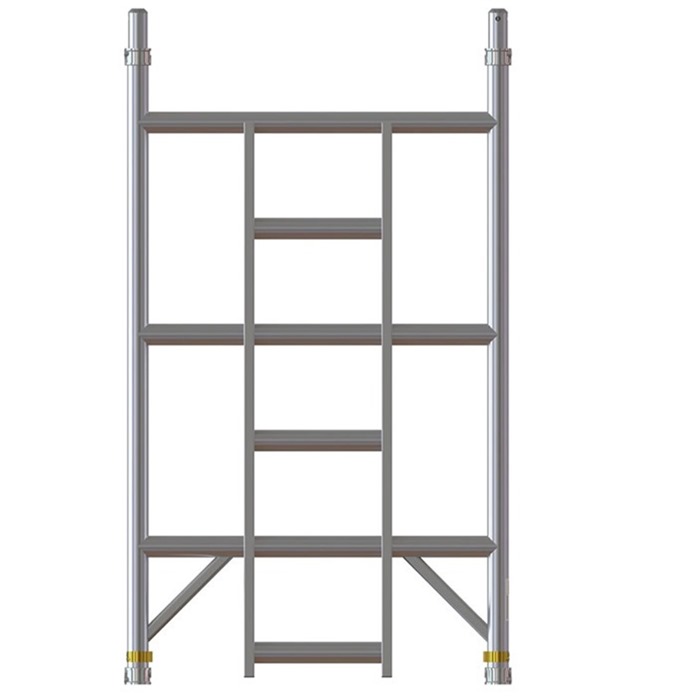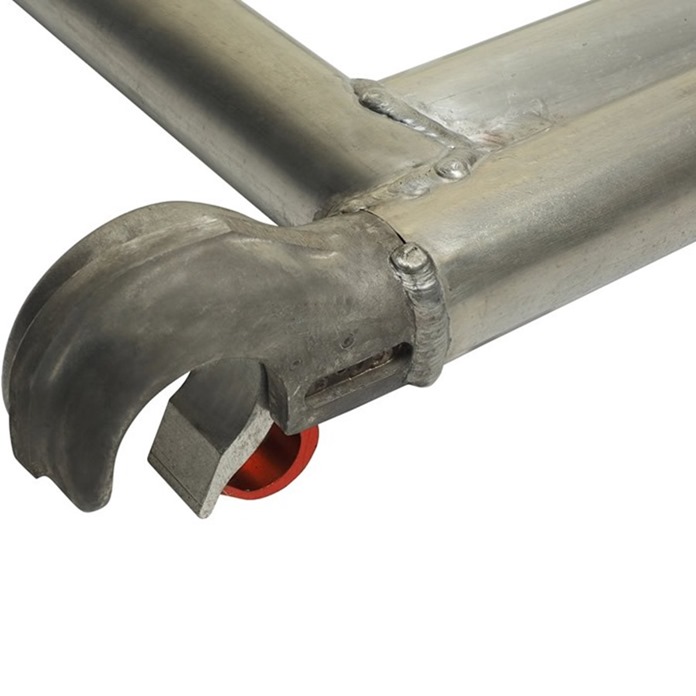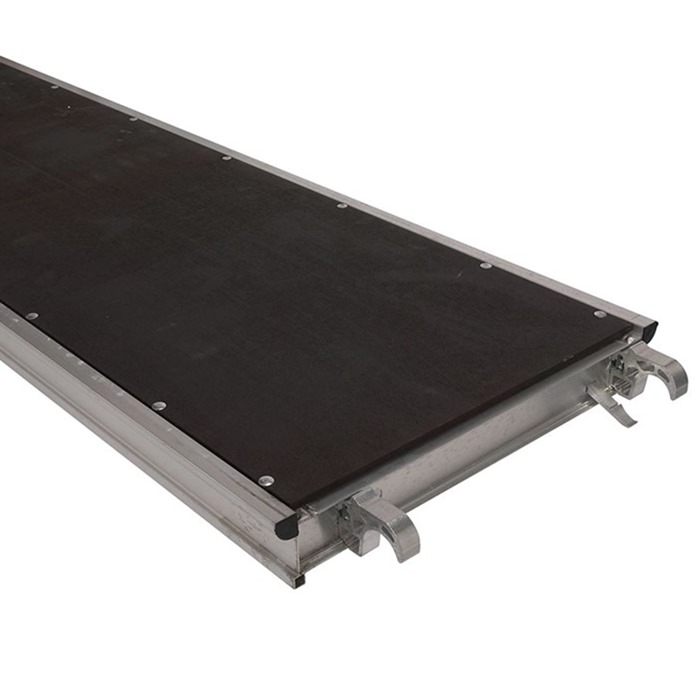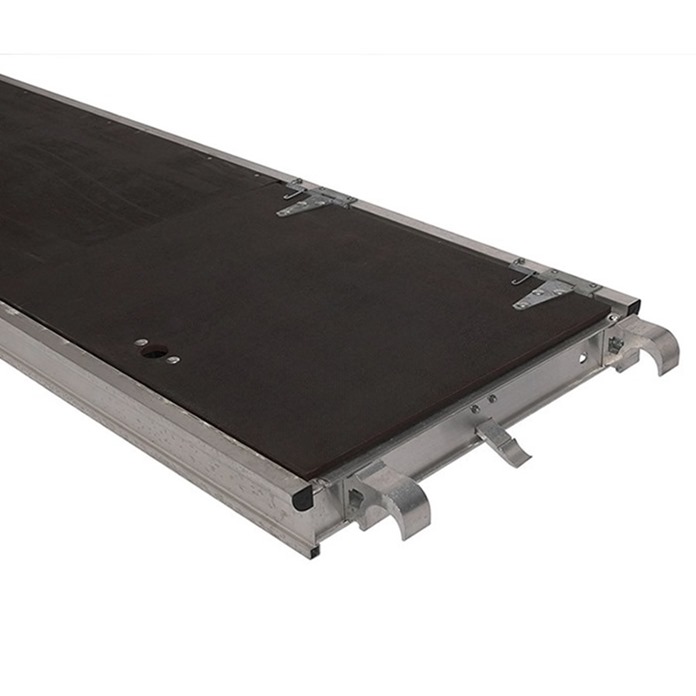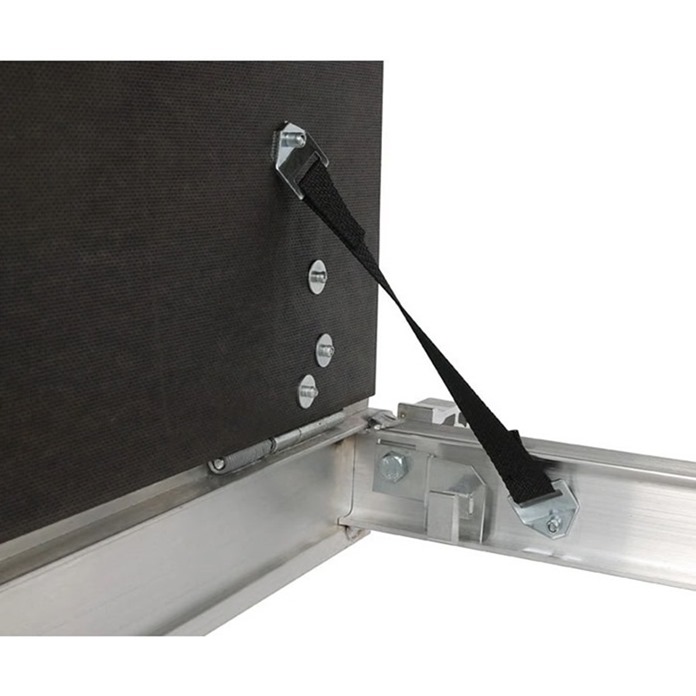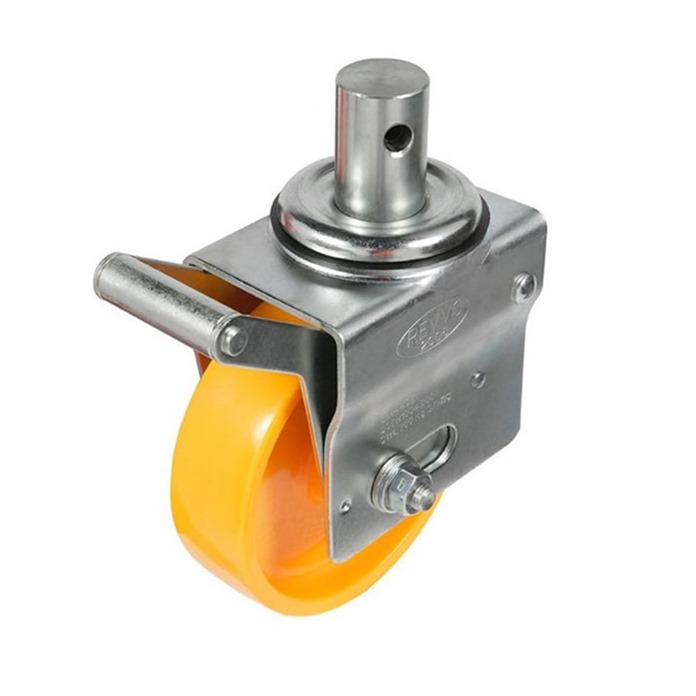 Boss Ladderspan 3T Scaffold Tower (Single Width)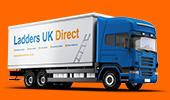 | Delivery Option | Delivery Time | Price |
| --- | --- | --- |
| FREE Delivery | 4 - 6 Weeks | £0.00 |
| Next Day Delivery | 1 Day | N/A |
Specification
Scroll to see more >
| Product Code | Tower Width | Tower Length | Platform Width | Platform Length | Max Platform Height | Max Working Height | Price |
| --- | --- | --- | --- | --- | --- | --- | --- |
| 32252200 | 0.85m | 1.80m | 600mm | 1.80m | 1.20m | 3.20m | £916.00 |
| 32352200 | 0.85m | 1.80m | 600mm | 1.80m | 1.70m | 3.70m | £1,081.00 |
| 30152200 | 0.85m | 1.80m | 600mm | 1.80m | 2.20m | 4.20m | £1,442.00 |
| 30252200 | 0.85m | 1.80m | 600mm | 1.80m | 2.70m | 4.70m | £1,798.00 |
| 30352200 | 0.85m | 1.80m | 600mm | 1.80m | 3.20m | 5.20m | £1,880.00 |
| 30452200 | 0.85m | 1.80m | 600mm | 1.80m | 3.70m | 5.70m | £2,078.00 |
| 30552200 | 0.85m | 1.80m | 600mm | 1.80m | 4.20m | 6.20m | £2,135.00 |
| 30652200 | 0.85m | 1.80m | 600mm | 1.80m | 4.70m | 6.70m | £2,709.00 |
| 30752200 | 0.85m | 1.80m | 600mm | 1.80m | 5.20m | 7.20m | £2,790.00 |
| 30852200 | 0.85m | 1.80m | 600mm | 1.80m | 5.70m | 7.70m | £2,987.00 |
| 30952200 | 0.80m | 1.80m | 600mm | 1.80m | 6.20m | 8.20m | £3,045.00 |
| 31052200 | 0.85m | 1.80m | 600mm | 1.80m | 6.70m | 8.70m | £3,401.00 |
| 31152200 | 0.85m | 1.80m | 600mm | 1.80m | 7.20m | 9.20m | £3,482.00 |
| 31252200 | 0.85m | 1.80m | 600mm | 1.80m | 7.70m | 9.70m | £3,909.00 |
| 31352200 | 0.85m | 1.80m | 600mm | 1.80m | 8.20m | 10.20m | £3,966.00 |
| 31452200 | 0.85m | 1.80m | 600mm | 1.80m | 8.70m | 10.70m | £4,093.00 |
| 31552200 | 0.85m | 1.80m | 600mm | 1.80m | 9.20m | 11.20m | £4,175.00 |
| 31652200 | 0.85m | 1.80m | 600mm | 1.80m | 9.70m | 11.70m | £4,372.00 |
| 31752200 | 0.85m | 1.80m | 600mm | 1.80m | 10.20m | 12.20m | £4,430.00 |
| 31852200 | 0.85m | 1.80m | 600mm | 1.80m | 10.70m | 12.70m | £4,786.00 |
| 31952200 | 0.85m | 1.80m | 600mm | 1.80m | 11.20m | 13.20m | £4,867.00 |
| 32052200 | 0.85m | 1.80m | 600mm | 1.80m | 11.70m | 13.70m | £5,065.00 |
| 32152200 | 0.85m | 1.80m | 600mm | 1.80m | 12.20m | 14.20m | £5,123.00 |
See Full Specification Table
Hide Full Specification Table
Features
| | |
| --- | --- |
| Material: | Aluminium |
| Max Load: | 275kg |
| Use type: | Heavy Duty |
| | |
| --- | --- |
| Certified to: | BSEN1004:2004 |
| Guarantee: | 1 Year Guarantee |
| Stabilisers: | Yes |
Boss Scaffold Tower - Product Description:
Rigid and robust construction
Integral ladders with 0.25m climb rung spacing and 0.5m frame rung spacing for safe and comfortable access
Ribbed rung tubing for increased grip
3T (Through The Trapdoor) build method
Safety certification: BS EN1004:2004
Platform size: 1.8m x 0.60m
Boss Ladderspan is the market-leading scaffold tower system for professional users. Boss access towers are manufactured using state-of-the-art technology to offer consistent quality.
The Boss tower scaffolding system offers a generous 0.85m frame width with a deck length of 1.8m.
This tower uses the 3T (Through The Trapdoor) build method so the operator can assemble the system in the trapdoor of the platform.
Replacement parts for your Boss scaffolding tower can also be bought separately - contact Ladders UK Direct for details.
Also available: Boss Double Width Scaffold Tower