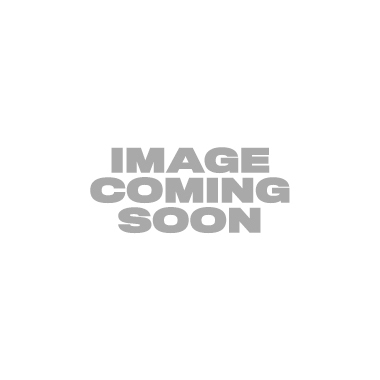 Zarges Premium Triple Extension Ladder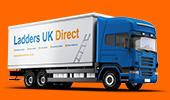 | Delivery Option | Delivery Time | Price |
| --- | --- | --- |
| FREE Delivery | 3-5 Days | £0.00 |
| Next Day Delivery | 1 Day | £25.00 |
Specification
Scroll to see more >
| Product Code | No of Rungs | Stored Height | Max Extended Height | Width | Stored Depth | Stabiliser Bar | Weight | Price |
| --- | --- | --- | --- | --- | --- | --- | --- | --- |
| 44851 | 3 x 8 | 2.41m | 5.25m | 490mm | 170mm | 900mm | 15.3kg | £219.00 |
| 44852 | 3 x 10 | 2.97m | 6.65m | 490mm | 190mm | 1100mm | 19.2kg | £275.00 |
| 44853 | 3 x 12 | 3.53m | 8.33m | 490mm | 190mm | 1200mm | 24.2kg | £329.00 |
| 44854 | 3 x 14 | 4.09m | 9.45m | 490mm | 190mm | 1200mm | 36.0kg | £406.00 |
Features
| | |
| --- | --- |
| Certified to: | EN131 Professional |
| Material: | Aluminium |
| Max Load: | 150kg |
| Use type: | Heavy Duty |
| | |
| --- | --- |
| Guarantee: | 10 Year Guarantee |
| No of Sections: | 3 |
| Rung Type: | D Shaped Rungs |
| Stabiliser Bar: | Yes |
Zarges Triple Ladder - Product Description:
Convenient and precise rung-by-rung height adjustment in increments of 280mm.

Zarges ladder complies with EN 131 Professional.

Overall width of bottom section: 490mm.

Sturdy triangular rungs made from extruded profiles that have a horizontal stepping surface when in the use position.

Stiles made from extruded aluminium sections for maximum stability.

Replaceable 2-component plastic end caps ensure positioning without risk of slipping.
Flexible, safe and inexpensive: Zarges extension ladders are the perfect solution for accessing great heights.
Sizes available: 2.41m - 5.25m, 2.97m - 6.65m, 3.53m - 8.33m, 4.09m - 9.45m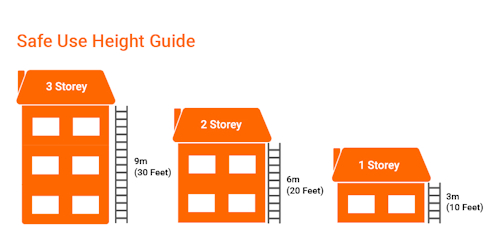 Can I use the Zarges Triple Extension Ladder at work?
The Zarges Triple Extension Ladder is a sturdy and strong extension ladder perfect for use in a wide range of different environments, even heavy-duty trade settings. This ladder is actually certified to EN131 Professional standards, so you can use it in hard-wearing work environments with confidence that it will endure.
Are triple extension ladders safe?
Generally, when using a triple extension ladder, you might be more at risk than you would with other ladders. Triple extension ladders are usually taller than single or double extension ladders, and working at a taller height means that if you slip or fall, the resulting injury is more likely to be serious.
That said, although working at a taller height is inherently more dangerous, there is nothing unsafe about triple extension ladders themselves. The Zarges Premium Triple Extension Ladder has a number of safety features that make it safe to use, for example, plastic feet caps that reduce slipping risk, sturdy triangular rungs, and stiles made from extruded aluminium sections for maximum stability.
Documentation & Downloads