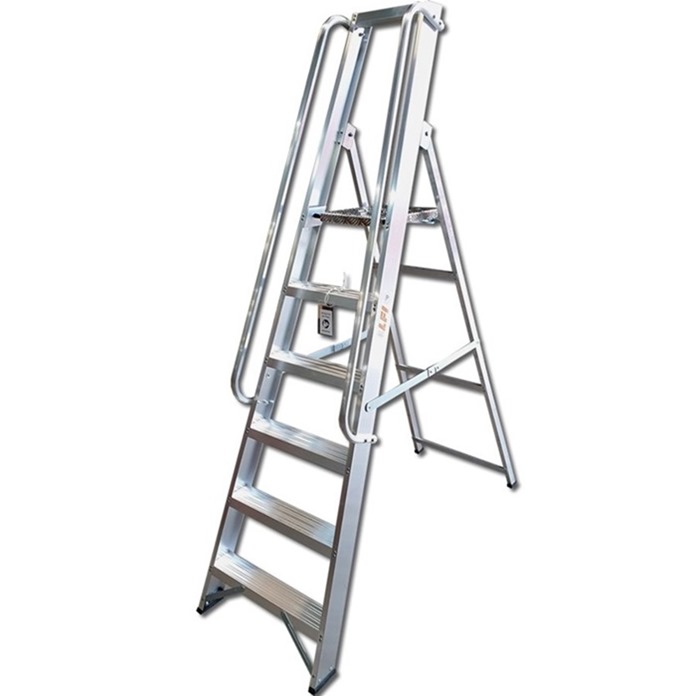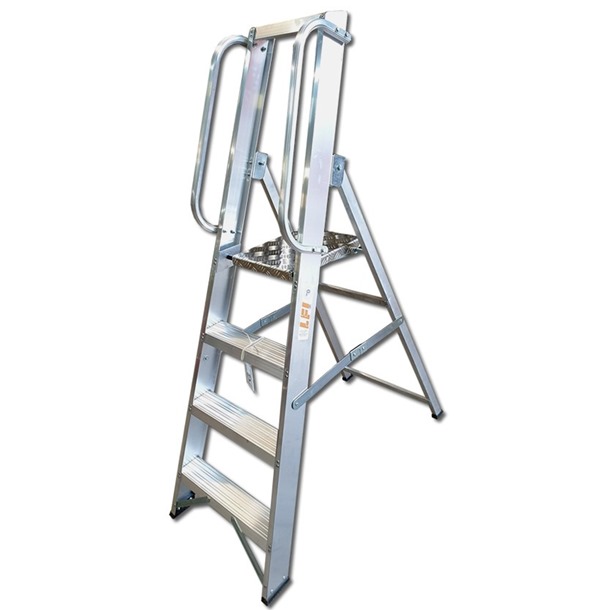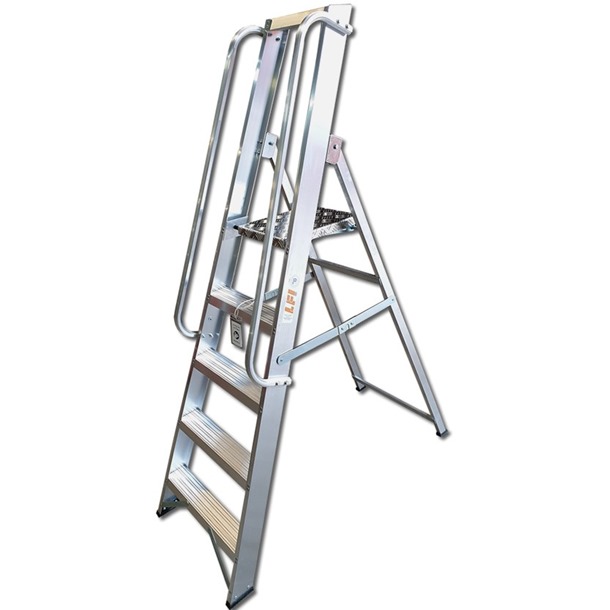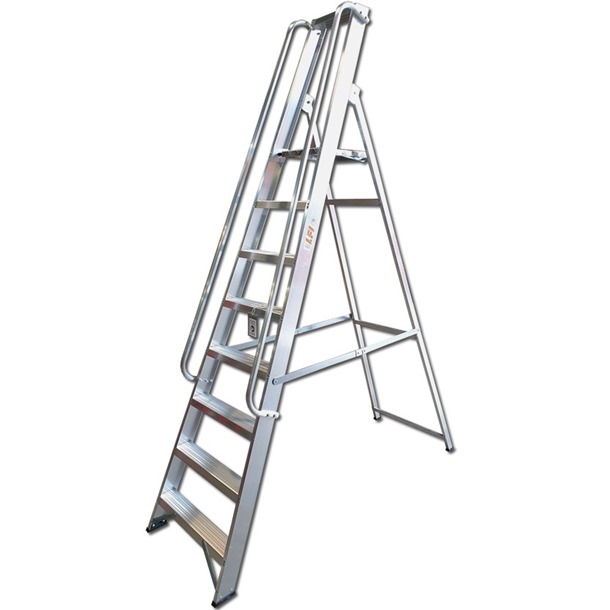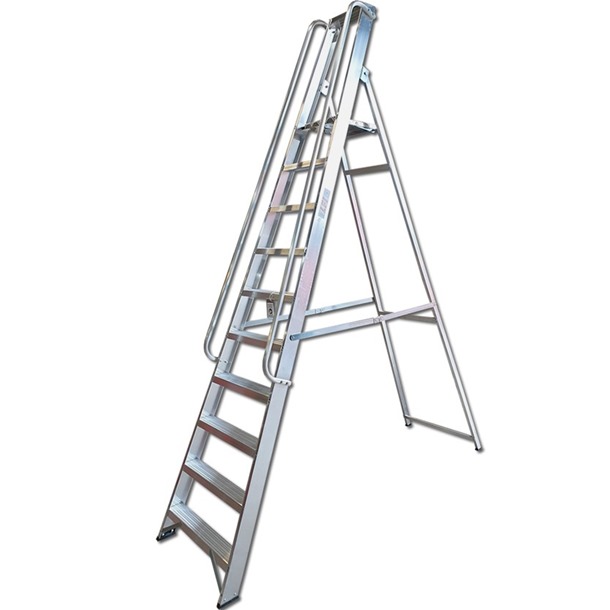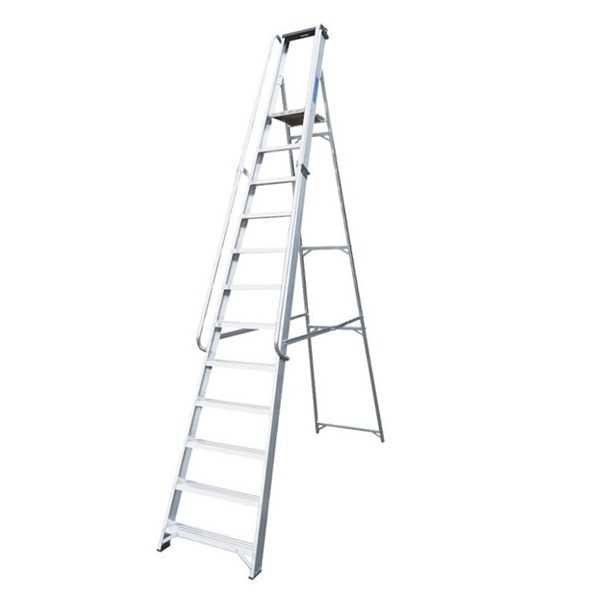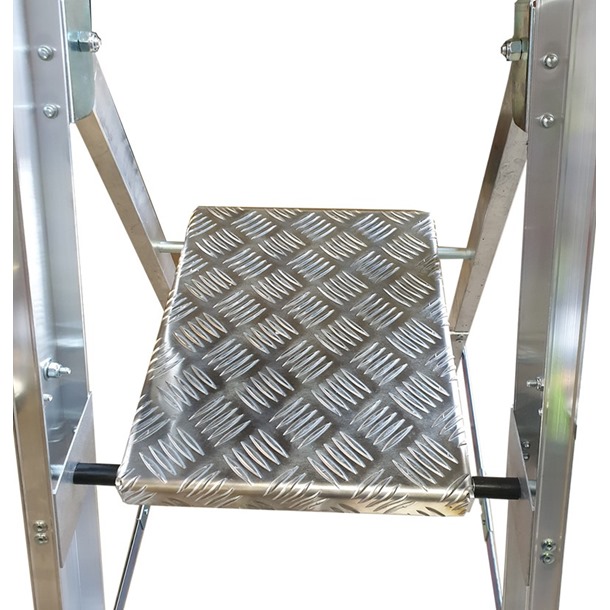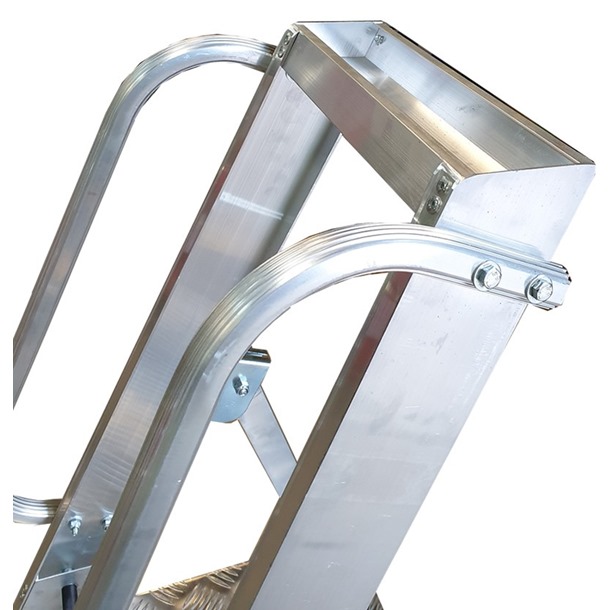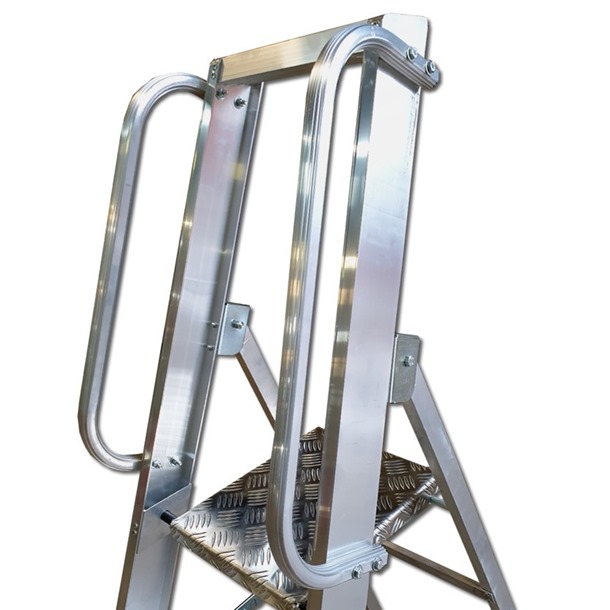 Professional Platform Step Ladders with Handrails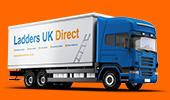 | Delivery Option | Delivery Time | Price |
| --- | --- | --- |
| FREE Delivery | 3-5 Days | £0.00 |
| Next Day Delivery | 1 Day | £25.00 |
Specification
Scroll to see more >
| Product Code | No of Treads (Inc Platform) | Stored Height | Open Height | Platform Height | Width | Stored Depth | Tread Depth | Open Span (W x D) | Weight | Price |
| --- | --- | --- | --- | --- | --- | --- | --- | --- | --- | --- |
| K3PH03 | 3 | 1.34m | 1.21m | 0.6m | 475mm | 250mm | 80mm | 475 x 738mm | 7.0kg | £100.00 |
| K3PH04 | 4 | 1.56m | 1.43m | 0.83m | 510mm | 250mm | 80mm | 510 x 928mm | 8kg | £110.00 |
| K3PH05 | 5 | 1.81m | 1.66m | 1.06m | 545mm | 250mm | 80mm | 545 x 1119mm | 8.7kg | £120.00 |
| K3PH06 | 6 | 2.05m | 1.88m | 1.28m | 580mm | 250mm | 80mm | 580 x 1309mm | 9.6kg | £130.00 |
| K3PH07 | 7 | 2.3m | 2.11m | 1.51m | 615mm | 250mm | 80mm | 615 x 1500mm | 10.5kg | £142.00 |
| K3PH08 | 8 | 2.54m | 2.33m | 1.73m | 650mm | 250mm | 80mm | 650 x 1690mm | 11.3kg | £149.00 |
| K3PH10 | 10 | 3.03m | 2.78m | 2.19m | 720mm | 250mm | 80mm | 720 x 2071mm | 13.1kg | £179.00 |
| K3PH12 | 12 | 3.52m | 3.24m | 2.64m | 790mm | 250mm | 80mm | 790 x 2452mm | 14.3kg | £195.00 |
Features
| | |
| --- | --- |
| Certified to: | EN131 Professional - Replaced Class 1 |
| Material: | Aluminium |
| Use type: | Heavy Duty |
| | |
| --- | --- |
| Guarantee: | 5 Year Guarantee |
| Max Load: | 150kg |
| Stiles: | Rectangular Box Section |
Handrail Steps - Product Description:
Platform for comfort while working

Handrails fitted as standard

Certified to EN131 Professional

Lightweight and easy to carry

Unique strengthening beam incorporated into non-slip treads

Platform dimensions: 250 x 300mm

Rubber feet and aluminium side arms prevents slipping

Available with 3, 4, 5, 6, 7, 8, 10 or 12 treads
These heavy-duty platform steps come with the added safety feature of double handrails. The steps are designed for everyday professional use in any work environment.
The integrated platform offers additional comfort while working, while the rubber feet (together with aluminium side arms) prevent slips and twists.
These well-manufactured handrail steps have rigid box-section back legs with additional cross braces and 'K' straps for increased strength and stability. Unlike some ladders with handrails, this product is light and easy to carry.