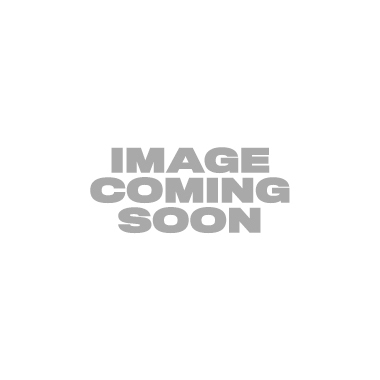 Heavy Duty Triple Extension Ladders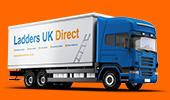 .
| Delivery Option | Delivery Time | Price |
| --- | --- | --- |
| FREE Delivery | 3-5 Days | £0.00 |
| Next Day Delivery | 1 Day | £0.00 |
Specification
Scroll to see more >
| Product Code | No of Rungs | Stored Height | Max Extended Height | Width | Stored Depth | Stabiliser Bar | Weight | Price |
| --- | --- | --- | --- | --- | --- | --- | --- | --- |
| H9TP25 | 3 x 9 | 2.5m | 5.5m | 480mm | 230mm | 1.20m | 23.4kg | £284.00 |
| H9TP30 | 3 x 11 | 3.0m | 7.0m | 480mm | 230mm | 1.20m | 27.5kg | £361.00 |
| H9TP35 | 3 x 13 | 3.5m | 8.5m | 480mm | 240mm | 1.20m | 34.6kg | £410.00 |
| H9TP40 | 3 x 15 | 4.0m | 10.0m | 480mm | 240mm | 1.20m | 39.3kg | £519.00 |
Features
| | |
| --- | --- |
| Material: | Aluminium |
| No of Sections: | 3 |
| Use type: | Heavy Duty |
| | |
| --- | --- |
| Guarantee: | 10 Year Guarantee |
| Max Load: | 150kg |
| Rung Type: | D Shaped Rungs |
Product Description
SUPERSEDES THE LATEST STANDARDS TO OFFER THE BEST DURABILITY

Stress tested by BSI to 20% higher loads than EN131 requires to give Class 1 durability

Meets new improved strength & slip-tests in BS EN131-2:2010 + A2:2017

Stabiliser comes as standard on all ladders that extend beyond 3m for maximum safety

Heavy Duty 35mm serrated D – rungs with 4-way crimp & swage
design for maximum durability and comfort when working at height

Rungs orientated flat when erected at correct climbing angle to give stable
standing surface.

Deep serrated rubber feet for maximum grip on all surfaces

Heavy duty galvanised steel locking catch standard on all extension ladders

Wall wheels fitted as standard for all ladders above 6m extended length

All sizes come with pre-drilled holes so wheels can be retrofitted.
The aluminium Industrial triple extension ladders are specifically designed to withstand every day usage in a heavy duty site environment. They are kitemarked to the new EN131 Professional which is the highest duty rating for extension ladders in the UK and have a safe working load of 150kg.
The heavy duty stiles are of thick, box-section alloy which is graded in size according to the ladder length are wider and much more durable than what you would see on a trade or domestic extension ladder. The ladder hooks help towards providing a smooth operation when pushing and retracting the extension ladder. They also come fitted solid rubber moulded feet which offers the ladder extra stability against slippages while the D shaped rungs give the user as much comfort as possible while they are conducting their work at height.
These extension ladders are the ideal choice when working on constructions sites and in many instances you will find that the heath and safety officers will insist on using the new EN131 standard which has now replaced class 1 rated extension ladders.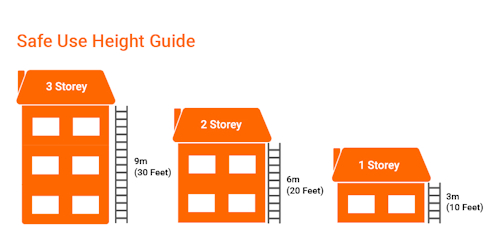 Will this heavy-duty triple extension ladder last?
This heavy-duty triple extension ladder is made from aluminium, making it strong yet lightweight. You can rely on this ladder to be standing strong years down the line. We currently offer a 10-year guarantee on this product, we're that confident that it will last. It is also certified to BS EN131-2:2010 + A2:2017 standards, and is suitable for heavy duty trade environments - even if you're using it at work in intensive settings, it will still stand the test of time.
How to use a triple extension ladder safely
Here are some rules for using a triple extension ladder safely. Some of these rules are specifically for triple extension ladders, others are basic principles that can be applied to ladder safety in general.
Inspect the ladder before use to ensure that it is not broken or faulty

Ensure that your sections are locked and secured before you start climbing

Maintain three points of contact and a firm grip at all times

Do not use near a powerline

Dress appropriately (e.g., suitable footwear, no long skirts or baggy clothes that will snag)

Check the surrounding area for hazards (e.g., traffic, pedestrians)

Ensure all 4 corners of the ladder are making firm contact, and that the ladder is propped up at a safe angle.