Professional Platform Step Ladders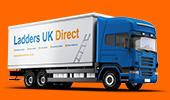 | Delivery Option | Delivery Time | Price |
| --- | --- | --- |
| FREE Delivery | 3-5 Days | £0.00 |
| Next Day Delivery | 1 Day | £0.00 |
Specification
Scroll to see more >
| Product Code | No of Treads (Inc Platform) | Stored Height | Open Height | Platform Height | Width | Stored Depth | Open Span | Weight | Price |
| --- | --- | --- | --- | --- | --- | --- | --- | --- | --- |
| K3PF03 | 3 | 1.37m | 1.21m | 0.60m | 460mm | 130mm | 0.74m | 6.50kg | £78.00 |
| K3PF04 | 4 | 1.60m | 1.43m | 0.90m | 490mm | 130mm | 0.93m | 7.30kg | £102.00 |
| K3PF05 | 5 | 1.84m | 1.66m | 1.10m | 520mm | 130mm | 1.12m | 8.20kg | £117.00 |
| K3PF06 | 6 | 2.09m | 1.88m | 1.30m | 550mm | 130mm | 1.31m | 9.10kg | £124.00 |
| K3PF07 | 7 | 2.33m | 2.11m | 1.60m | 590mm | 130mm | 1.50m | 10.00kg | £138.00 |
| K3PF08 | 8 | 2.58m | 2.33m | 1.80m | 620mm | 130mm | 1.69m | 10.90kg | £145.00 |
| K3PF10 | 10 | 3.07m | 2.78m | 2.20m | 690mm | 130mm | 2.07m | 12.60kg | £176.00 |
| K3PF12 | 12 | 3.52m | 3.24m | 2.64m | 750mm | 130mm | 2.45m | 14.30kg | £197.00 |
Features
| | |
| --- | --- |
| Material: | Aluminium |
| Use type: | Trade |
| | |
| --- | --- |
| Guarantee: | 5 Year Guarantee |
| Max Load: | 150kg |
Professional Platform Step Ladders - Product Description:
The Professional Platform Step Ladder is a sturdy aluminium ladder that is well suited to all manner of different environments. Its heavy-duty design makes it perfect for trade usage, and it's EN131 Professional Standard Certified.
Key Features:
Integrated platform for comfort while working

Certified to EN131 Professional Standards

Unique strengthening beam incorporated into nonslip treads

Lightweight and easy to carry

Rubber feet and aluminium side arms prevent slipping

Platform dimensions: 255 x 330mm

5-year guarantee
Lightweight and Strong:
The Professional Platform Step Ladder is made with aluminium. This material allows it to be durable and resilient enough for tough trade environments and daily usage, but also keeps it light enough to be easily moved and transported. Its strength is further exampled in its high maximum load capacity of 150kg.
Diverse Height Options:
This ladder comes in a wide range of different heights, so no matter what conditions you're working in, you can find a ladder size suited to your needs.
The range of different treads (including the platform) are as follows:
The Professional Platform Step Ladder also comes with a 5-year guarantee, so you can be sure that you're investing in a product you'll still be using years down the line. Ladders UK Direct also offers free and fast delivery on ALL orders.
Documentation & Downloads