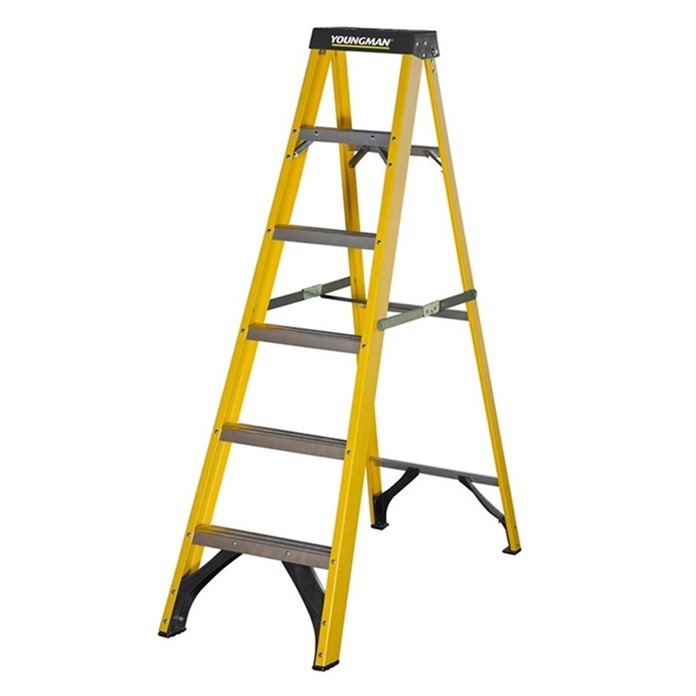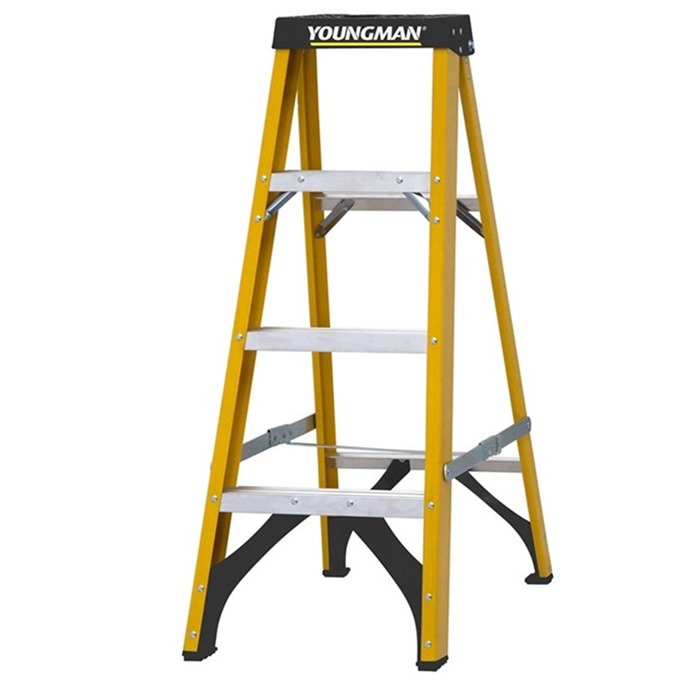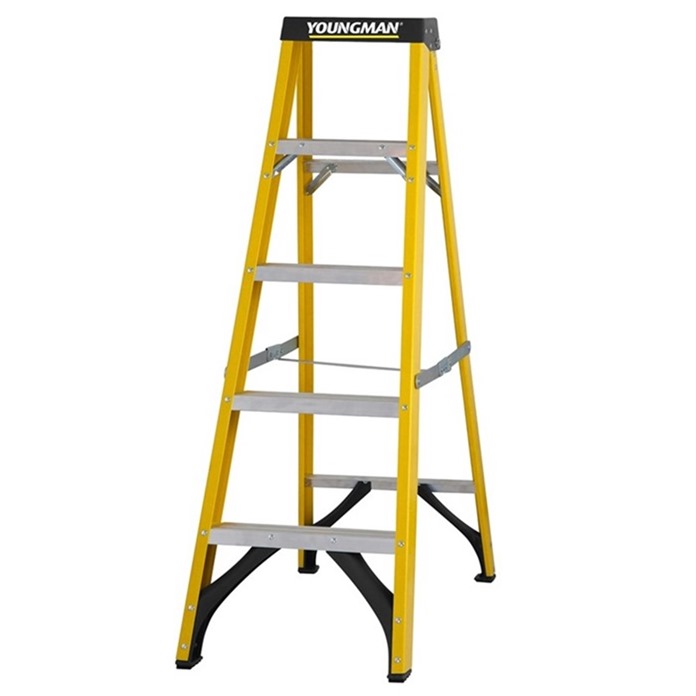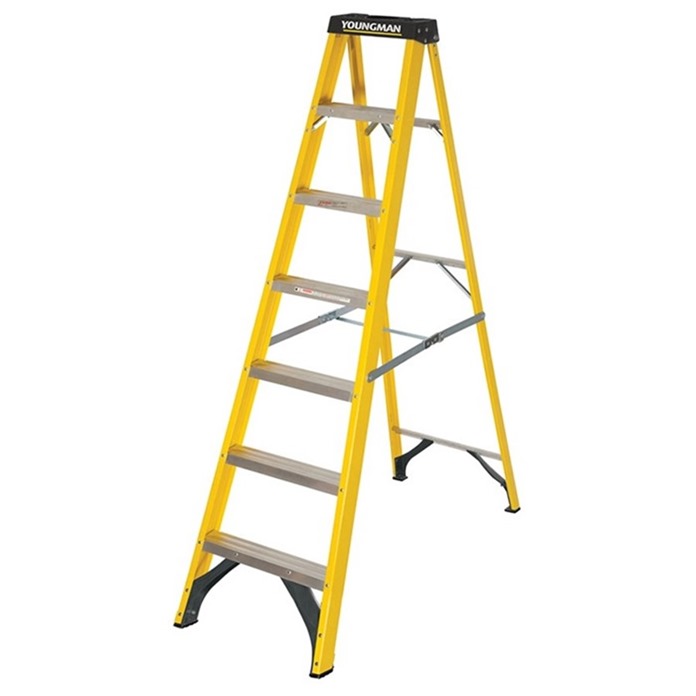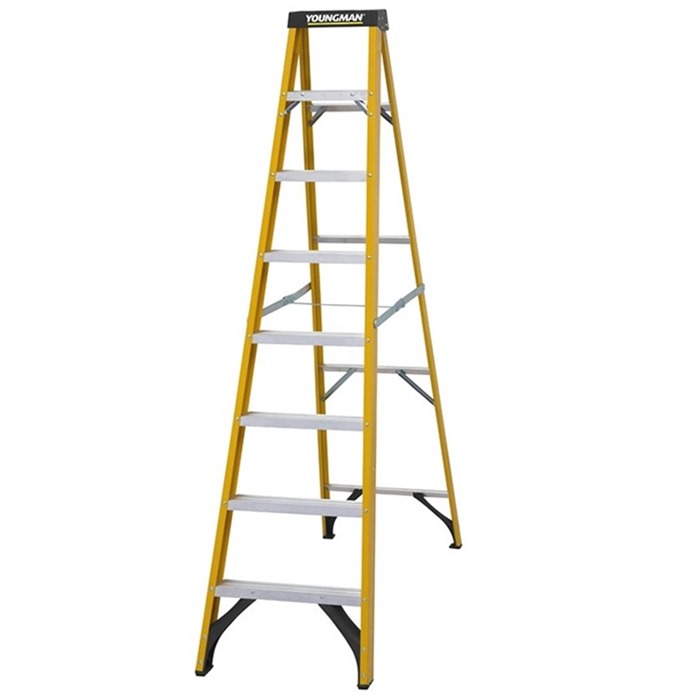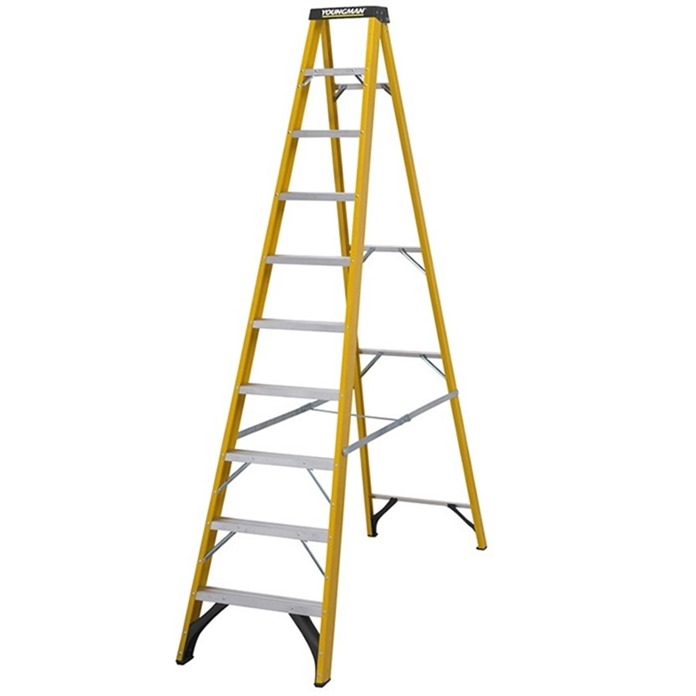 Youngman S400 Fibreglass Trade Step Ladder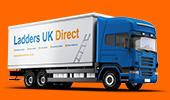 | Delivery Option | Delivery Time | Price |
| --- | --- | --- |
| FREE Delivery | 3-5 Days | £0.00 |
| Next Day Delivery | 1 Day | £25.00 |
Scroll to see more >
| Product Code | No of Treads (Inc Top) | Stored Height | Open Height | Width | Stored Depth | Tread Depth | Open Span (W x D) | Weight | Price |
| --- | --- | --- | --- | --- | --- | --- | --- | --- | --- |
| 52744418 | 4 | 1.24m | 1.12m | 470mm | 170mm | 80mm | 470 x 850mm | 6.8kg | £99.00 |
| 52745518 | 5 | 1.54m | 1.40m | 510mm | 170mm | 80mm | 510 x 1040mm | 7.7kg | £122.00 |
| 52744618 | 6 | 1.84m | 1.67m | 540mm | 170mm | 80mm | 540 x 1220mm | 8.8kg | £129.00 |
| 52745718 | 7 | 2.13m | 1.95m | 580mm | 170mm | 80mm | 580 x 1410mm | 10kg | £140.00 |
| 52744818 | 8 | 2.42m | 2.23m | 620mm | 170mm | 80mm | 620 x 1600mm | 11.6kg | £155.00 |
| 52745018 | 10 | 3.02m | 2.79m | 690mm | 170mm | 80mm | 690 x 1970mm | 16.5kg | £199.00 |
Features
| | |
| --- | --- |
| Certified to: | EN131 Professional |
| Material: | Glass Fibre |
| Use type: | Trade |
| | |
| --- | --- |
| Guarantee: | 1 Year Guarantee |
| Max Load: | 150kg |
| Stiles: | Rectangular Box Section |
Youngman S400 Fibreglass Trade Step Ladder - Product Description:
Approved to the latest EN131 Standard

Non-conductive fibreglass stiles up to 30,000 volts

Ideal for working around electricity

High performance holster top, with specially designed paint, tool and equipment holders

Easy to operate internal spreaders

Slip-resistant treads

Heavy duty bracing for enhanced bracing strength to protect rail against damage

Available in: 4 treads, 5 treads, 6 treads, 7 treads, 8 treads, 10 treads
Constructed using seven-layer fibreglass, the S400 stepladder has non-conductive stiles up to 30,000 volts and is the best overall material choice when you need to work at height. This fibreglass stepladder features a multi-functional holster top to keep tools organised securely on the ladder and ultimately reducing the number of trips up and down the ladder.
Other design features include slip-resistant steps for comfortable standing and heavy-duty bracing at the bottom providing enhanced strength and to prevent rail damage. Ideal for most types of jobs, in particular working around electricity. Approved to the latest EN131 standard. For Professional Use.