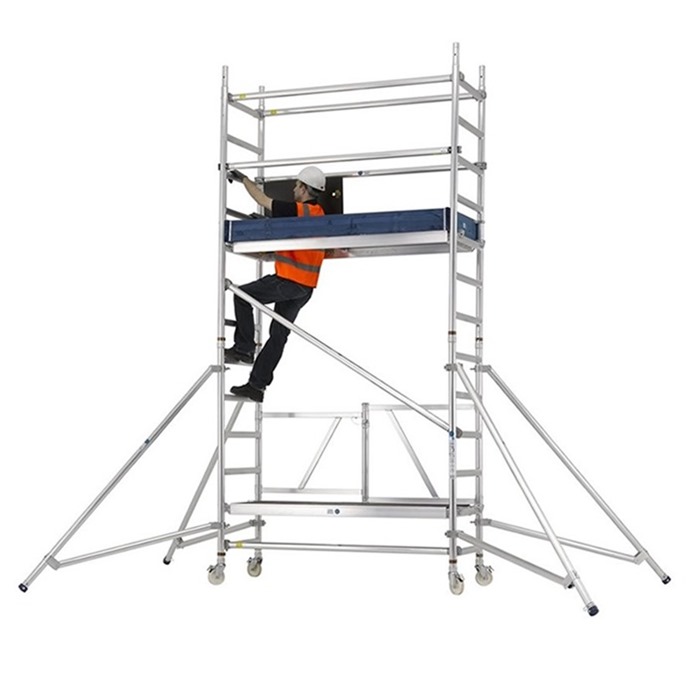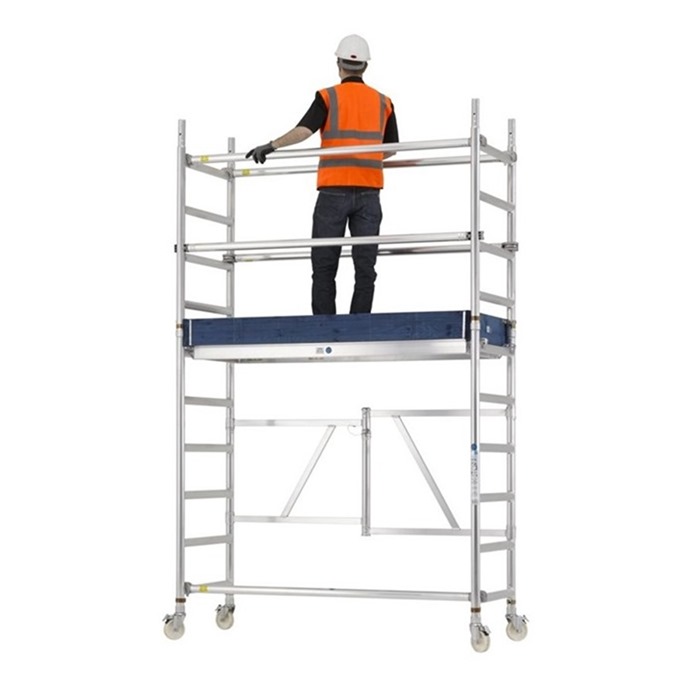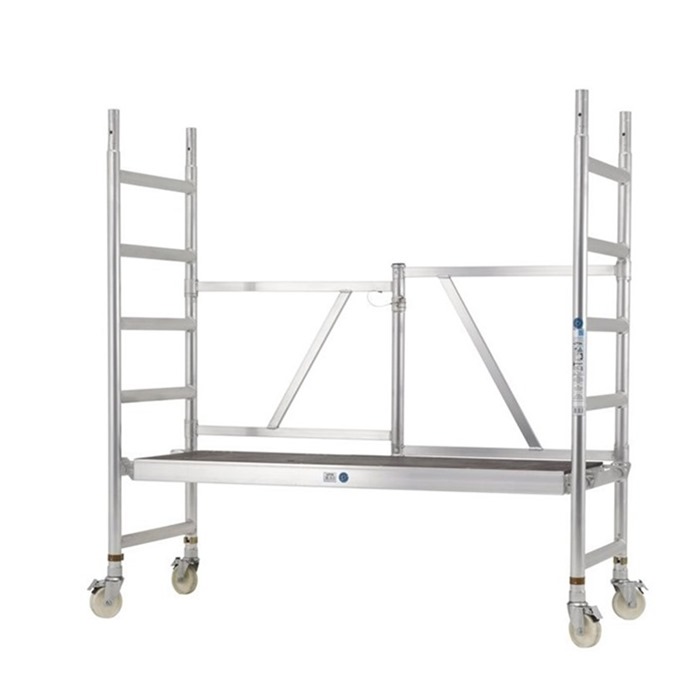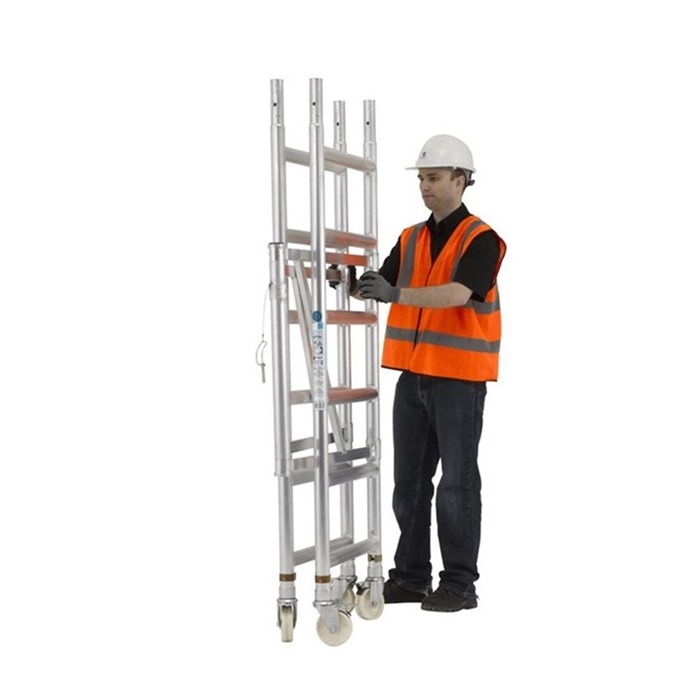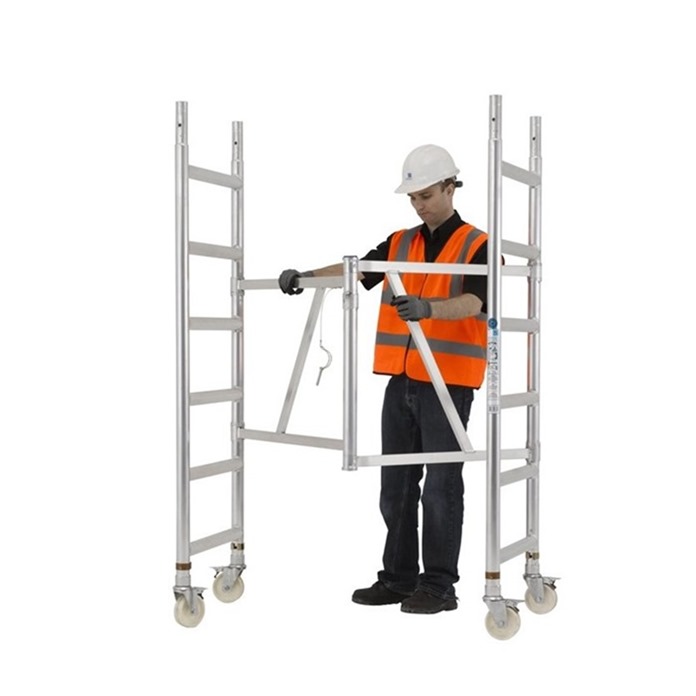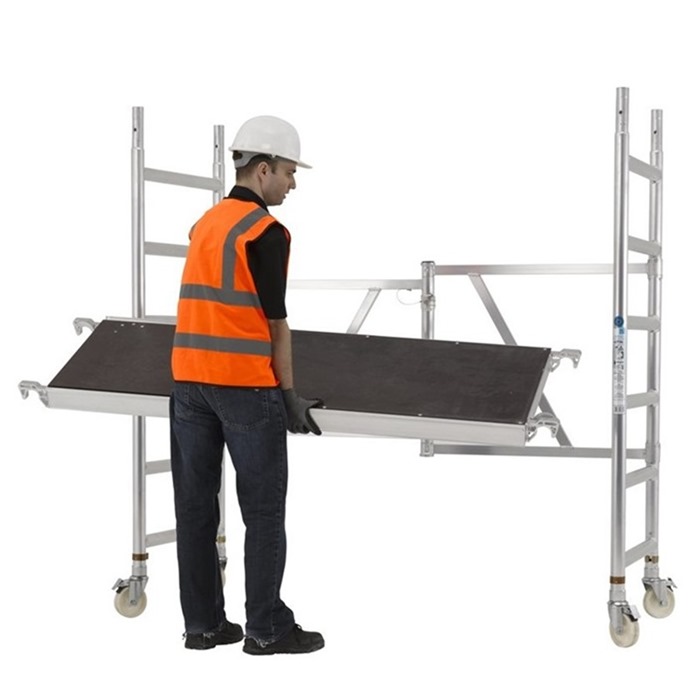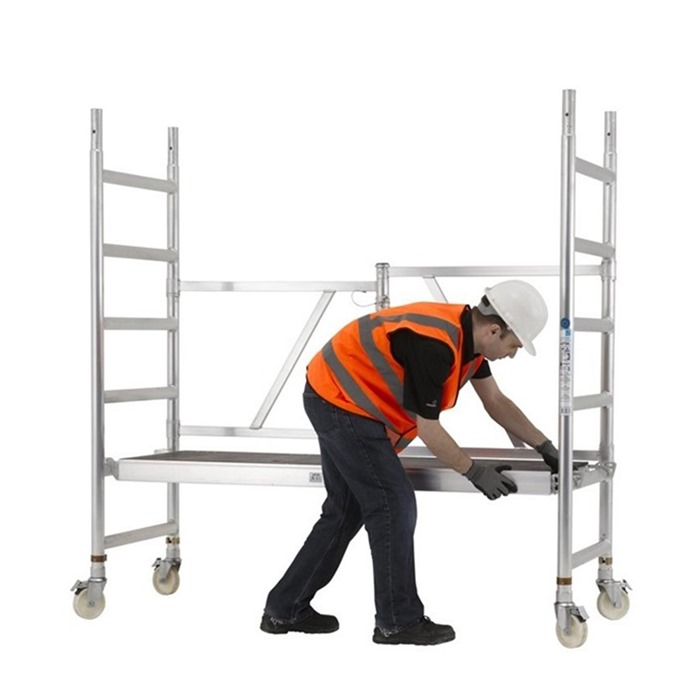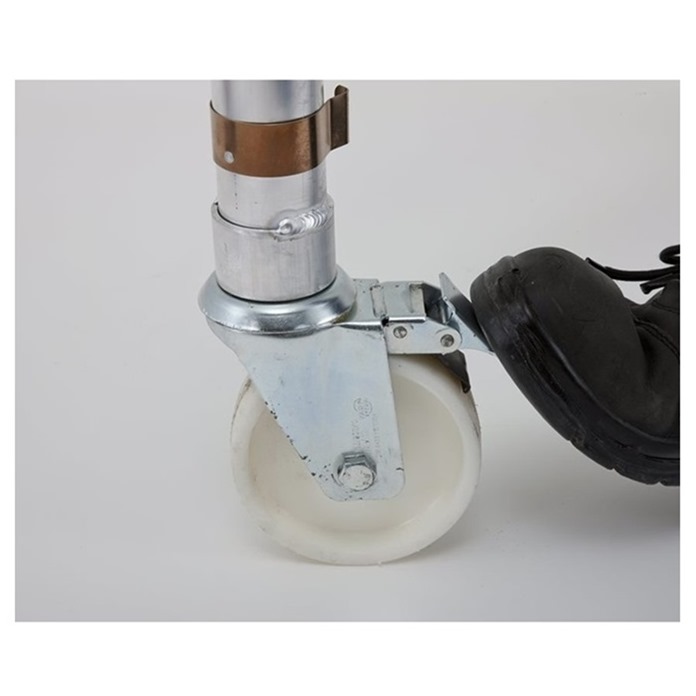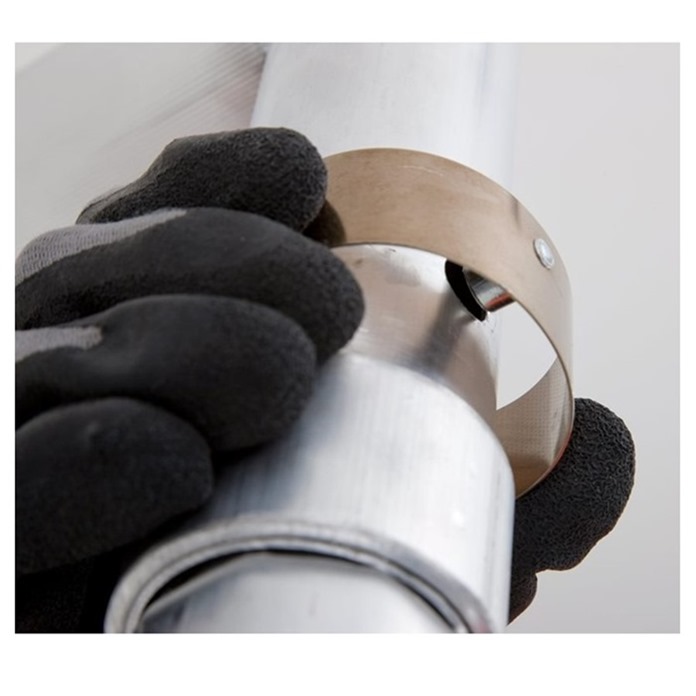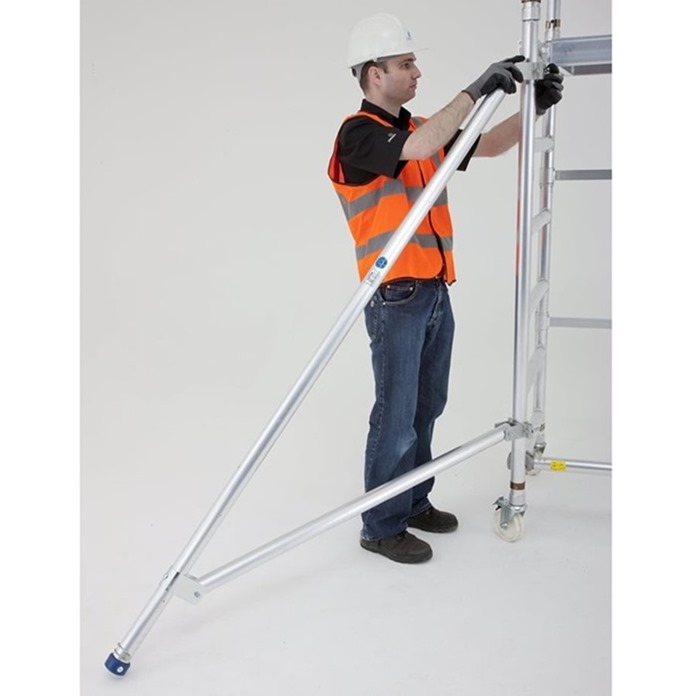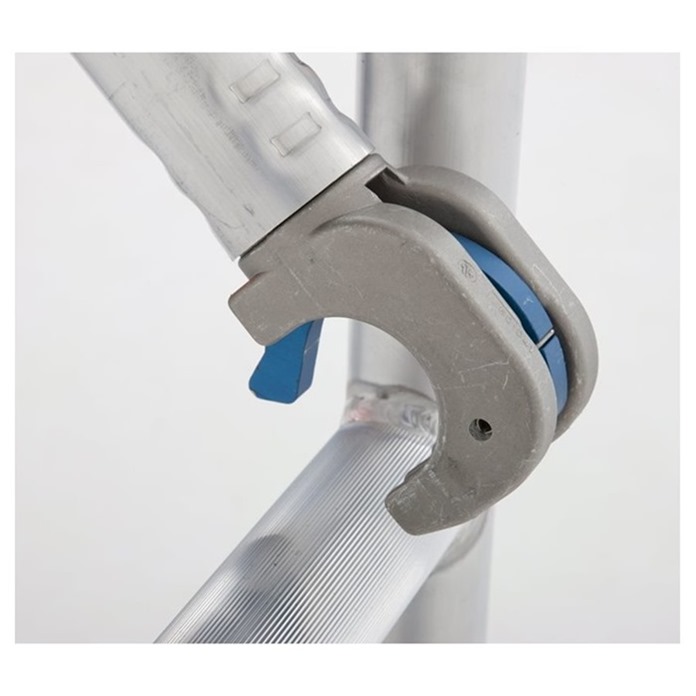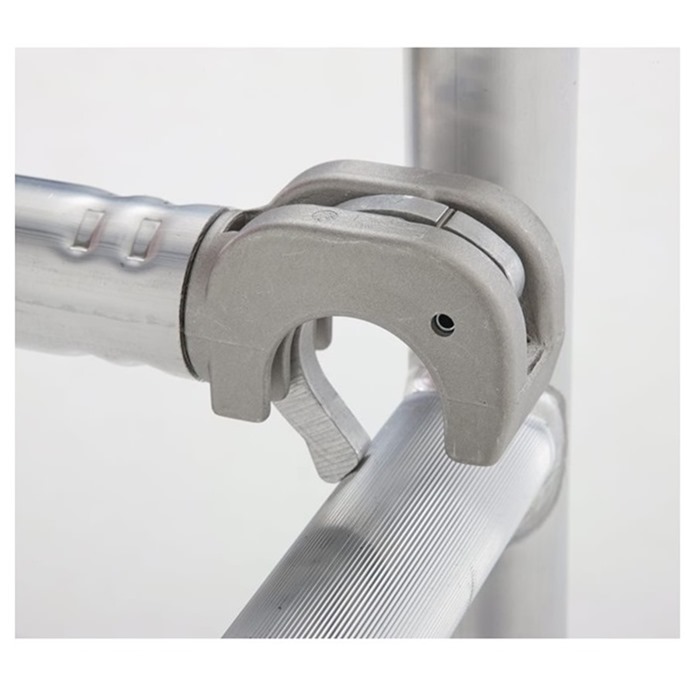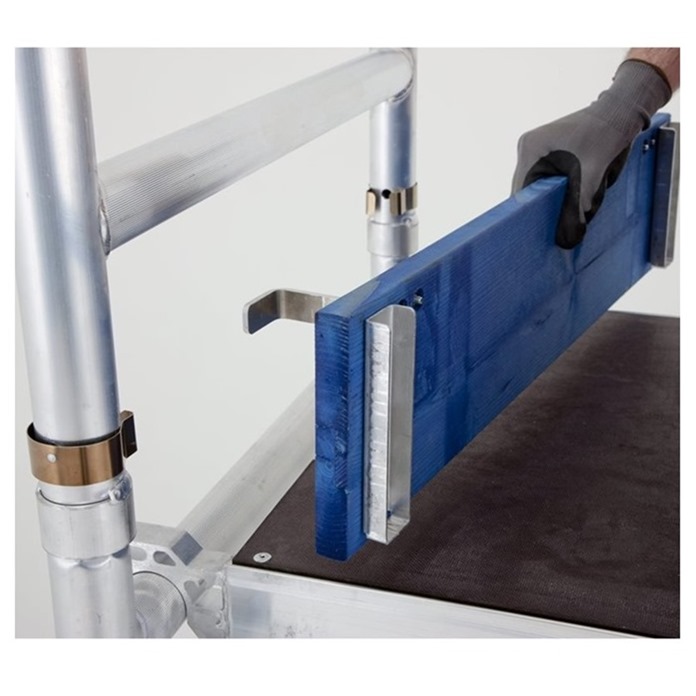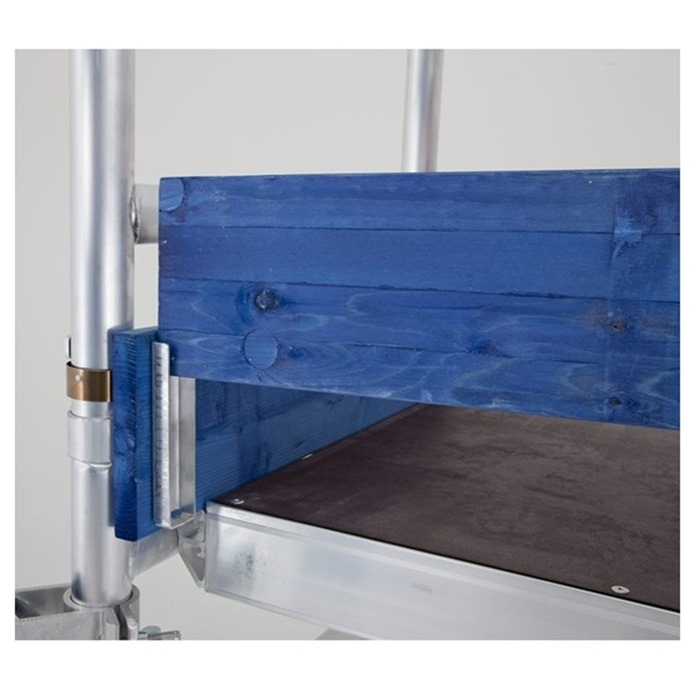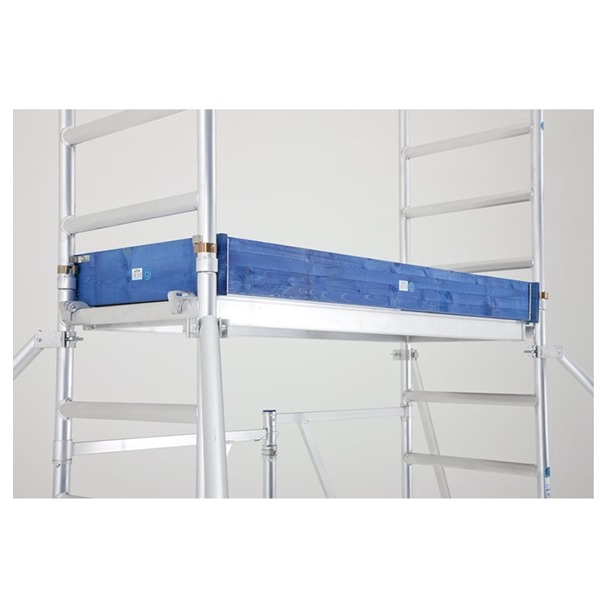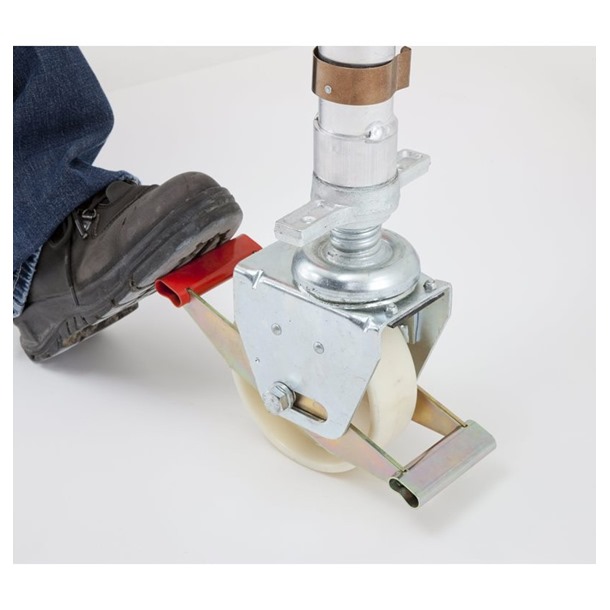 Zarges Reachmaster Mobile Scaffold Tower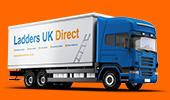 | Delivery Option | Delivery Time | Price |
| --- | --- | --- |
| FREE Delivery | 10 -15 Days | £0.00 |
| Next Day Delivery | 1 Day | NA |
*** Next Day Deliveries on our Zarges Scaffold Tower must be ordered before 12 pm ***
Zarges Mobile Scaffold Tower Specifications
Scroll to see more >
| Product Code | Stored Dimensions | Footprint Dimesions | Inc Stabilisers | Inc Toeboards | Overall Height | Platform Height | Price |
| --- | --- | --- | --- | --- | --- | --- | --- |
| 5600101 | 1.75m × 0.95m × 0.20m | 1.80m x 0.72m | No | No | 1.6m | 0.6m | £389.00 |
| 5600102 | 1.75m × 0.95m × 0.20m | 1.80m x 0.72m | No | No | 2.9m | 0.9m | £540.00 |
| 5600103 | 1.75m × 0.95m × 0.20m | 1.80m x 0.72m | No | Yes | 2.7m | 1.7m | £805.00 |
| 5600104 | 1.75m × 0.95m × 0.20m | 1.80m x 0.72m | Yes | Yes | 3.5m | 2.5m | £1,037.00 |
| 5600105 | 1.75m × 0.95m × 0.20m | 1.80m x 0.72m | Yes | Yes | 4.7m | 3.7m | £1,167.00 |
| 5600106 | 1.75m × 0.95m × 0.20m | 1.80m x 0.72m | Yes | Yes | 5.5m | 4.5m | £1,437.00 |
| 5600107 | 1.75m × 0.95m × 0.20m | 1.80m x 0.72m | Yes | Yes | 6.8m | 5.8m | £1,729.00 |
| 5600108 | 1.75m × 0.95m × 0.20m | 1.80m x 0.72m | Yes | Yes | 7.5m | 6.5m | £2,097.00 |
Features
| | |
| --- | --- |
| Material: | Aluminium |
| Max Load: | 220kg |
| | |
| --- | --- |
| Guarantee: | 10 Year Guarantee |
| Stabilisers: | Yes |
Zarges Reachmaster Description
Scaffolding size, approx.: 1.80 m x 0.68 m

Eight different working heights from 2.60 metres up to 8.5 metres

The folding base frame is ideal for rapid erection and dismantling

Minimum space required for transport and storage (folding frame only 1900 mm x 960 mm x 360 mm when closed)

Mobile, will also go through doorways (model 5600101)

Safe working load: 210 kg

Erected using 3T method (Through The Trapdoor)

Available in: 0.6m, 0.9m, 1.7m, 2.5m, 3.7m, 4.5m, 5.8m, 6.5m

Certified to EN 1004 Class 3 (can be loaded up to 200 kg/m2)

*Toeboards included for sizes 1.7m platform height and above.
The Zarges Reachmaster™ Mobile Scaffold Tower offers more working heights than virtually any other aluminium scaffold tower in its class. Whether you're working on low-level ceilings or maintaining the outside of tall buildings no job will ever be out of reach!
Maximum working heights are defined as: platform height + 2 metres.
Documentation & Downloads